A tracked carrier can go anywhere you need it to. These machines are perfect for remote, rugged areas. Pioneer Offroad Rentals has a wide variety of tracked units with flat decks and dump beds suited for your terrain and payload demands. With some of the best names in rubber tracked and steel tracked carriers available including Prinoth, Pioneer is sure to have the machine that is the best fit for your requirements.
Available for rent at the following locations:
Edmonton, AB
Grande Prairie, AB
Fort McMurray, AB
Bonnyville, AB
Prince George, BC
Fort St. John, BC
Winnipeg, MB
Thunder Bay, ON
Sudbury, ON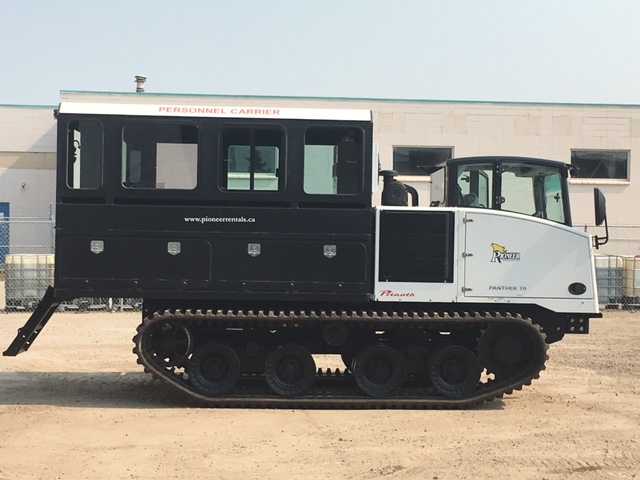 Prinoth Panther T8
Think of the Panther T8 crawler carrier as the most versatile of utility vehicles. Just about any implement can be fitted to the PANTHER's 860 mm (34 in.) truck-inspired chassis with little to no modifications, making installation simple and easy. The Panther T8 carries up to 7,260 kg (16,000 lb) worth of heavy equipment, materials and supplies out to the worksite without effort while exerting very low ground pressure.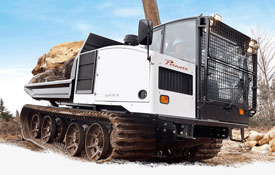 Specifications
Dimensions
L: 212.6" H: 101" W: 96"
Displacement
Caterpillar C7.1 Acert 225 HP Diesel
Panther T8 with Flat Deck and Crane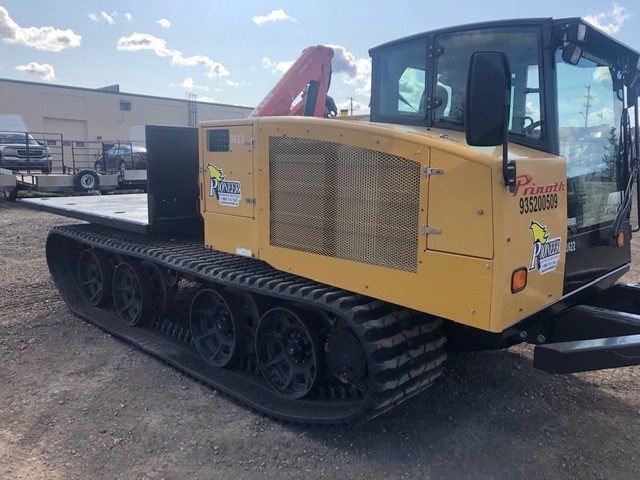 Specifications
Dimensions
H: 212.6" x W: 96"
Displacement
Caterpillar C7.1 Acert 225 HP Diesel
Prinoth Panther T6
The Panther T6 low ground pressure crawler carrier operates efficiently, reliably and cost-effectively in unimaginable offoad and weather conditions. With its truck-style chassis, this tracked vehicle is compatible with virtually all implements, without modifications. The Panther T6 delivers exceptional performance, speed and versatility in various sectors such as in mining, construction, oil and gas as well as electric utility.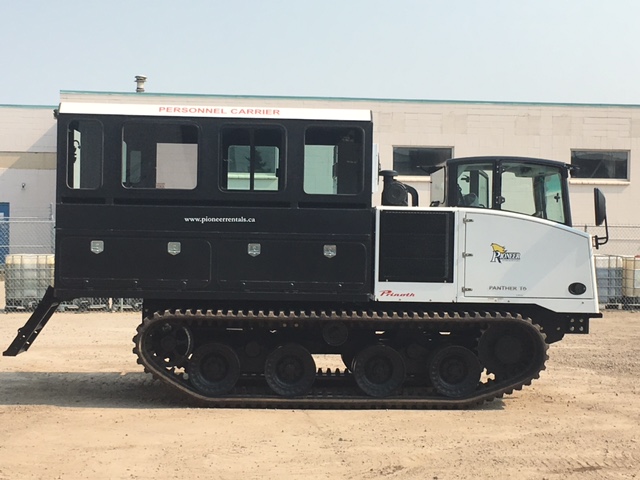 Specifications
Dimensions
L: 183" x H: 101" x W: 96.4"
Displacement
Caterpillar C4.4 143 HP Diesel
Prinoth Muskeg HY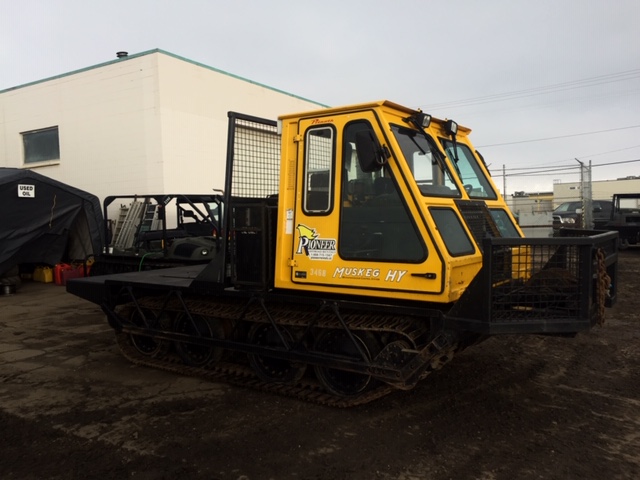 Specifications
Dimensions
L: 152" H: 93" W: 94"
Book Now