Tracked Carrier Fire Suppression Accessory Rentals
A tracked carrier can go anywhere you need it to. With government implemented requirements in Alberta and British Columbia your work site will need to have fire suppression units on-site in the event a fire breaks out. Pioneer Offroad Rentals has a wide variety of tracked units with fire suppression accessories suited for your terrain and safety protocols. With some of the best names in rubber tracked and steel tracked carriers available Pioneer is sure to have the machine that is the best fit for your requirements.
Available for rent at the following locations:
Edmonton, AB
Grande Prairie, AB
Fort McMurray, AB
Bonnyville, AB
Prince George, BC
Fort St. John, BC
Winnipeg, MB
Thunder Bay, ON
Sudbury, ON
Fire Suppression Trailer
The fire suppression trailer is a tandem axle lightweight unit that can be easily moved around the worksite. This unit is a great added safety measure to any remote worksite.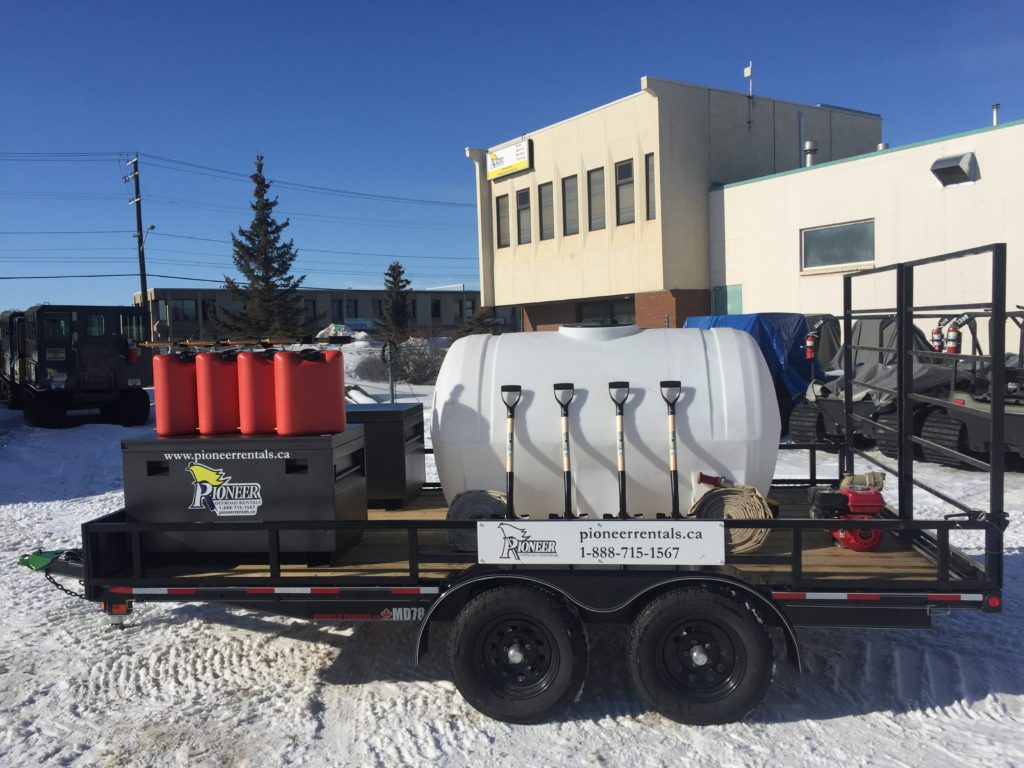 Specifications
Watertank Size
500 Gallons
Panther T8 with Tank
The Panther T8 carries up to 7,260 kg (16,000 lb) worth of heavy equipment, materials and supplies out to the worksite without effort while exerting very low ground pressure.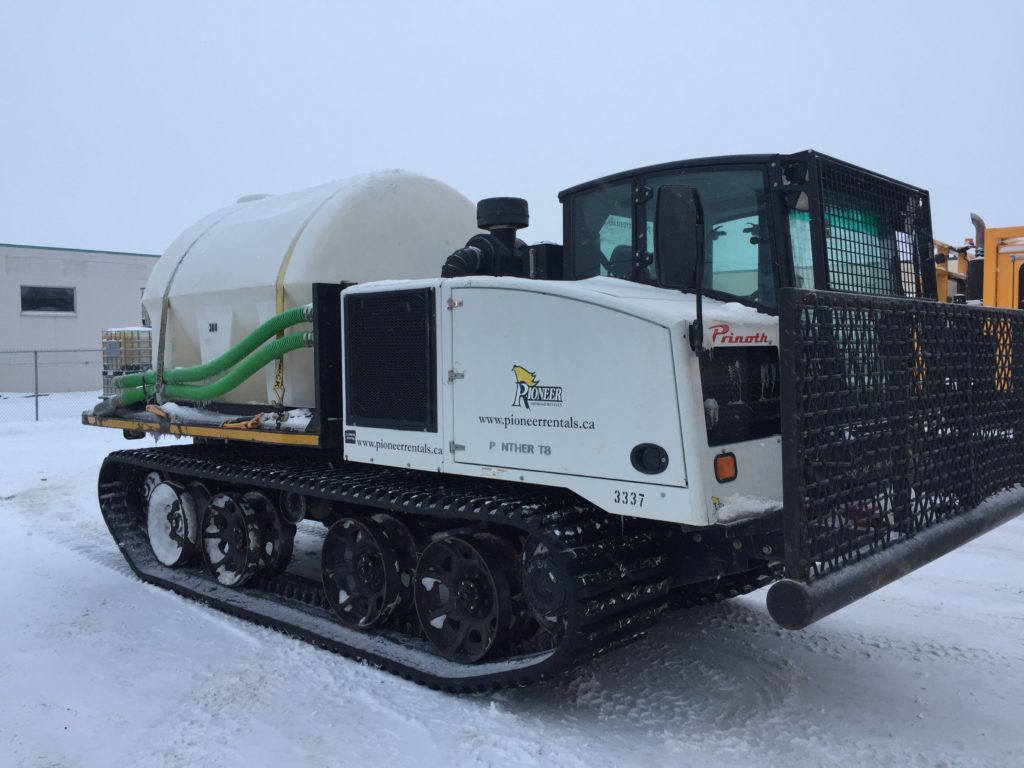 Specifications
Watertank Size
1350 Gallons
All Track AT 80
The All-Track AT-80HD is a rugged, dependable and robust tracked all-terrain vehicle capable of traversing a wide variety of ever changing terrain conditions. The 5 person crew cab is ideal for work-site transportation.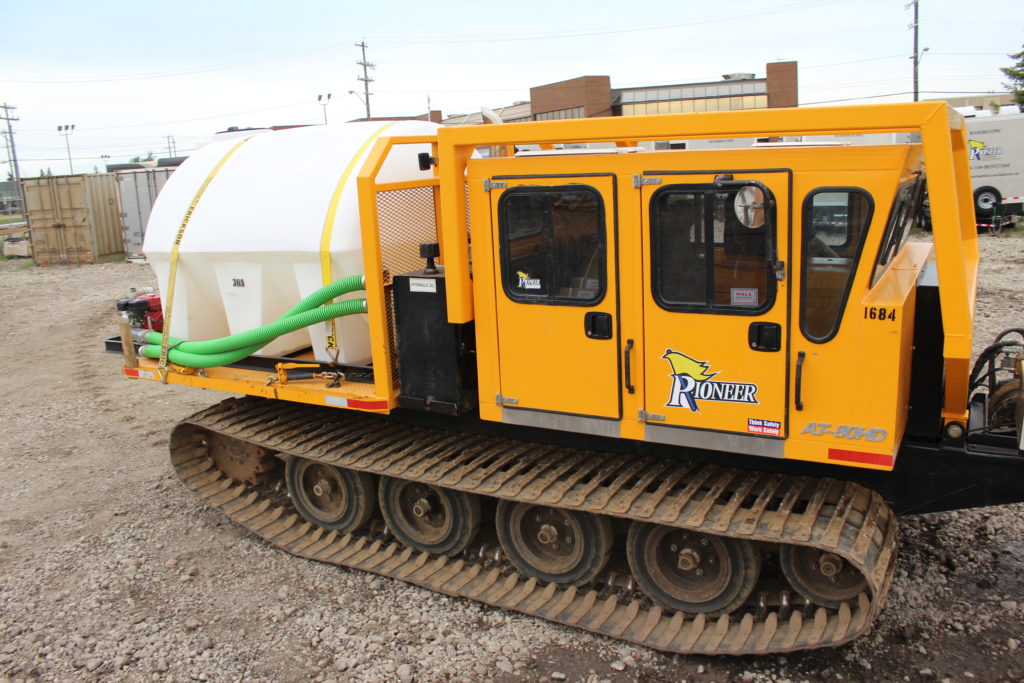 Specifications
Watertank Size
1350 Gallons
Hagglund Bv 206
The Hagglund Bandvagn 206 (BV 206) is a tracked articulated, all-terrain vehicle developed by Hagglund for the Swedish Army. It's the ultimate personnel or equipment carrier! It consists of two units, with all four powered tracks and can travel speeds up to 50km/hr.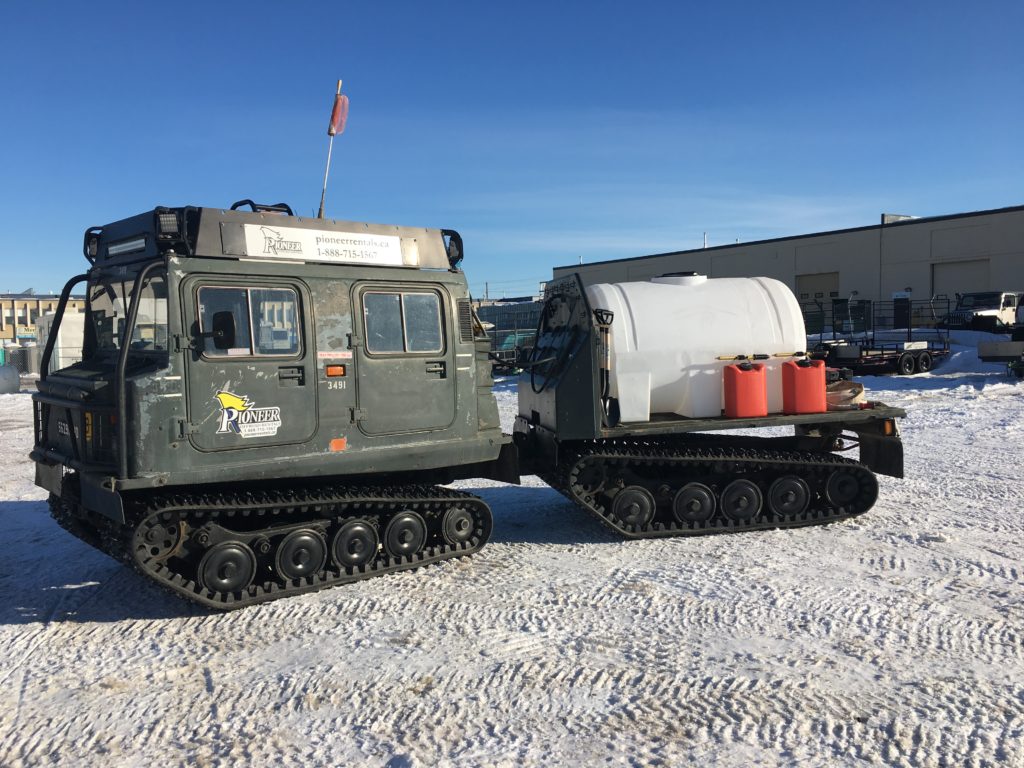 Specifications
Watertank Size
500 Gallons
Book Now